The Sochi Winter Olympics ended a couple of days ago.  Many of us watched various winter sports such as ice skating, hockey games, snowboarding, skiing (sometimes with a gun), along with the curious art of curling.  Fitting every day lives into those 17 days of competitions, many non-Olympian homeschoolers also found a gainful way to educate too.  Looking back at the Putin-powered Olympics, we'll celebrate some Olympians who educate at home to keep up with their athletic passions and schedules. The real life homeschooling experiences shared by our Carnival participants also display the distinctiveness of a home educated family life.  We'll keep doing what we do every day, whether it's surrounded by snow and elite physical training or those of us just taking a nature walk through a park.  Enjoy!
Welcome to the Post Olympic Carnival of Homeschooling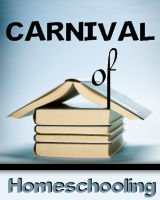 Let's start out with one of the first gold medalists in this 2014 Olympics.  World Magazine's Andrew Branch reported on gold medalist snowboarder – Sage Kotsenburg.
Kotsenburg, on the other hand, was just happy to be there. He came out of nowhere to qualify for the Olympics in January. "It has been a wild and wonderful ride that our children have taken us on through snowboarding," Carol Ann Kotsenburg, mother and teacher, told AOA. "We are truly blessed."
But as wild as that ride has been, Kotsenburg is still the laid-back kid "who doesn't clean his room." The night before winning gold, Kotsenburg was hanging out with some teammates, munching on "chocolate, onion rings, chips and stuff" before he fell asleep while watching a movie. "We were chilling really hard," he said.
Besides creating our own effective learning plans within our 'homeschool ride', homeschoolers can avoid many of the federally based Common Core State Standards Initiative concerns other parents have. The post – What I Think of Common Core Testing – shares Debra's thoughts and experiences with Common Core and standarized testing on her blog – 3 Partners in Shopping, Nana, Mommy, & Sissy, Too!     
In her blog – Teach Beside Me – Karyn looked back on her fears of homeschooling when she started out and how she overcame them.  If you're a new homeschooler, her post – Homeschooling Fears Revisited should help put aside some of your doubts.
There's No Place Like Home posts on stereotypes and social norms with a definition of the phrase – socially awkward.  Shelly has been pondering this a lot lately, coming to the conclusion that maybe there's some truth in it- and maybe that isn't such a bad thing!  Check out So What If We're Socially Awkward?
The TODAY show's Vidya Rao interviewed gold medalist Jamie Anderson's mom on their family's path.  Lauren Anderson helped her children build character.
"I wanted them to be like children, playing outside, running and jumping and not sitting inside at a desk," said Lauren Anderson, who raised the kids in South Lake Tahoe, Calif. "They got to be free, building their bodies, protecting their spirits and minds, and not being pushed or pressured."
Lauren home-schooled her eight kids while running a lawn-mowing business on the side. But the emphasis wasn't on academics.
"They went on the mountain and skied and snowboarded and they took the bus, and then they came home and did schoolwork — just to make it official," she told TODAY.com during an interview at the P&G Family Home in the Olympic Park. "There wasn't a big push for them to read and write and do arithmetic. I wanted them to learn how to get along and let life be the teacher. Character-building was more important than academics."
What great fun created from much hard work and a motivation towards a happy life.  It worked, as noted by Jamie, after her gold medal win.  From the Today interview:
"It brings tears to my eyes, how much I feel that same vibration that kids should be kids. I think it's sad how much time kids have to spend inside nowadays and I have so much gratitude for how my mom and dad chose to raise my family," Jamie said while giving her mom a shoulder rub after she won gold. "I look now at how successful we all are — and I believe what my mom says that kids are naturally driven to learn and progress."
As We Walk Along the Road is posted on Blogging Through the Alphabet: T is for Teacher- "I Could Never Homeschool Because I Could Never Teach My Child Anything". Leah points out no one knows or loves your children like parents.  Follow that lead and all else starts to fall into place.
Learning at home starts at birth and some of the basics are covered in the posts below.
Tots and Kids 101 reviews potty training techniques in the post – Potty Train in 3 days: Is It Possible?
A Net in Time shares Annette's experience helping her boy in T is for Trying to Read.
Every moment can be a teaching moment, including shopping trips.Christy posted her family's experiences in Eclectic Momma.  Check out her ideas for practicing math skills in the grocery store in Everyday Math:  Grocery Store Math.
Learning Curve posted Making Moccasins and their hands-on adventures studying the Lewis and Clark expedition. Check out the final products, as they are beautiful.
A couple of Carnival participants shared posts on the transition into adulthood for their children.  The glories of these families' successes are just as exclusive as a premier athlete's.
Bruggie Tales posted Preparing for the Future – but not by doing year 12. "We are often told there is only one way of getting to University/College.  But we have worked out a different route which was much better and didn't involve the dreaded last two years of high school – years 11 and 12."
One more totally hands-on route to managing life and business.
Just as Jaimie Anderson reflected on her life, in Why Homeschool, Henry's oldest daughter shares some thoughts as she will soon be leaving home.  Read this first-hand reflection on her experiences preparing for new adventures – Our oldest will be leaving home soon.
"Life takes you on a ride," she said. "You can go kicking and screaming or you can go having a great time. Ya-hoo!"
Sochi at Night – NASA
I hope you enjoyed this week's Carnival of Homeschooling. Submit your blog article to the next Carnival of Homeschooling edition using the carnival submission form. Past posts and future hosts can be found on the blog carnival index page.